The first ultrasounds were done in 1956 to measure the back fat in cattle and pigs. Now, ultrasonography has advanced so much that only X-rays are used more to diagnose problems in pets. An ultrasound can also look at baby pets still in the womb. Sunrise Pet Hospital, a veterinarian in Anaheim Hills, CA, takes a look at what owners can expect from an ultrasound.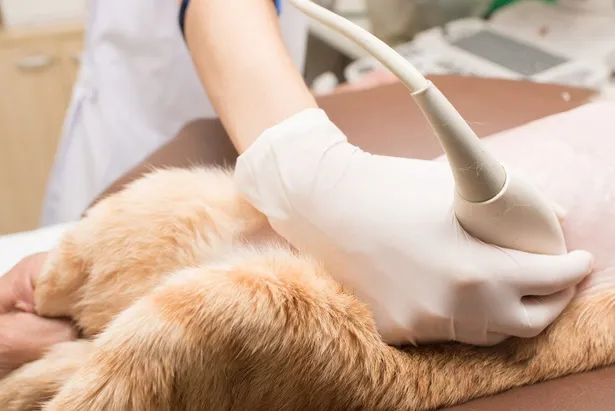 What Is an Ultrasound?
An ultrasound is a highly focused wave of sound. Images form from the echoes of the soundwaves off of body tissues. Ultrasounds can go as deep as 24 cm into tissue. A wand, also called a transducer, sends out the soundwaves and picks up the echoes. To make the wand work better, gel is used on the areas of the body that need to be scanned. If the gel is not used, air between the wand and the skin can block the soundwaves.
When Should Pregnant Dogs Have an Ultrasound?
One happy cause to search for "pet medical services near me" is to check for signs of pregnancy in dogs. Female dogs can get an ultrasound as early as 30 days after the last mating. Although ultrasounds can show the presence of puppies as early as 20 days, sometimes these puppies are reabsorbed and gone by day 30. The ultrasound can also detect fetal heartbeats at this stage.
Does My Pet Need Anesthesia to Get an Ultrasound?
Pet ultrasounds are very much like people ultrasounds. Most of them are painless, and so do not require anesthesia. The only time anesthesia would be needed is when the eyes have to be scanned, since the ultrasound wand needs to touch the eyeballs. Also, if the pet is so agitated that it will not settle down for an ultrasound, anesthesia may be required. Please let the veterinarian staff know if your dog is prone to biting, so a muzzle can be put on before the ultrasound.
Advantages of Pet Ultrasounds
The best vet near me and you is the vet that has an ultrasound on the premises. Ultrasounds can quickly diagnose problems, like the location of a tumor, without the need for exploratory surgery. Ultrasounds also can help see if a pet is a good candidate for surgery. For example, if a cat or dog has a detached retina, then any surgery to remove a cataract will fail. An ocular ultrasound helps determine if the retina is still attached.
Still Have Questions?
If you have questions about how ultrasonography can help your pet and need a veterinarian in Anaheim Hills, CA, contact Sunrise Pet Hospital by emailing us or by calling (714) 283-0227. We offer a mobile ultrasonographer and echocardiograms, as well as a variety of veterinary services.